For all the love we have for our Villa Monferrato, it has acquired a certain patina in its over one hundred years of history. Nothing is as smooth as in a chic, urban new building. We take care of the house, gradually giving it back the love it gives us. But the villa is not perfect – at least not for those who like a smart Bauhaus with high-gloss surfaces and a Japanese garden. Our Villa Monferrato has faults. The chic is rough, but warm. And for that we appreciate it with all its advantages: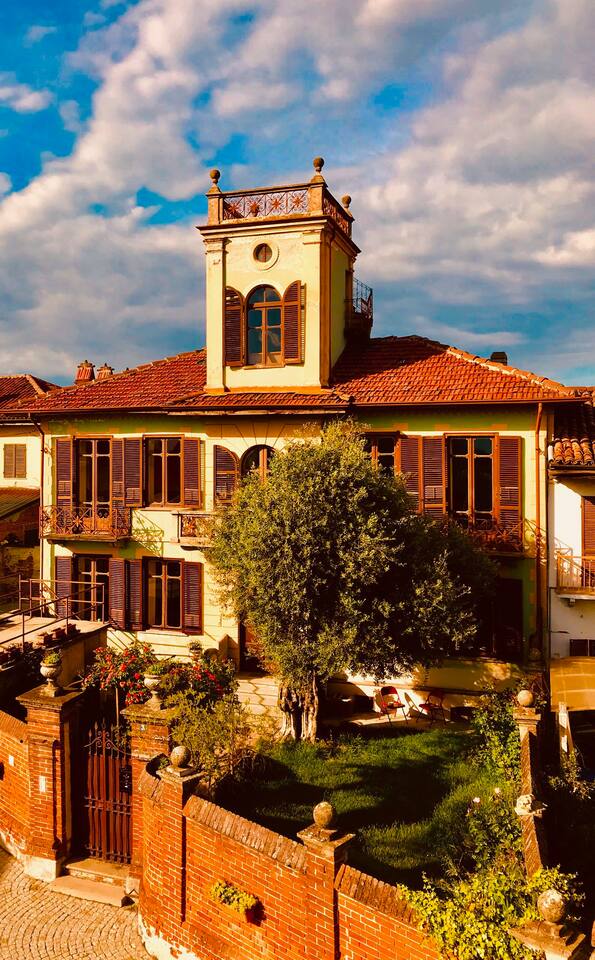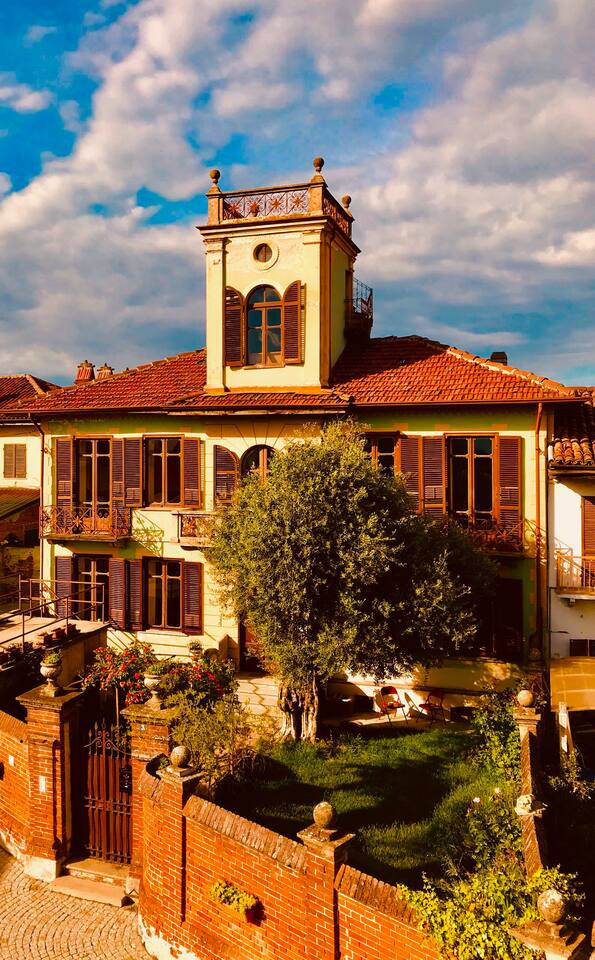 The house is enthroned on a granite rock at the upper, eastern edge of Primeglio. To the left is the church and rectory from the 17th century. Villa Monferrato has a small front garden, which is protected by a wall from the street and the church square. The back of the property slopes steeply down to the valley, offering a wonderful view over the hills of the Monferrato. The building has balconies on both sides and a viewing platform on top of the tower, which offers postcard views. In front of the house there is a more than 100 year old olive tree, which is under protection. Furthermore, the flat roof of a garage can be used as a terrace.
You enter the house on the west side via a small open staircase with five steps and reach the entrance hall. From there you go left into the living room and on the right side into the dining room with kitchen. On the ground floor there is a small toilet and also the large terrace, which rests on columns towards the east due to the hillside location and offers a magnificent view. Here you can enjoy your meal outside.
On the first floor there are three bedrooms and the bathroom and an additional separate toilet. A small balcony belongs to each bedroom.
Via the impressive staircase you enter the tower and from the tower room via a narrow outside staircase to the observation deck of the tower. Here you have an incredible view of the surrounding area: Montferrat with its picturesque villages on the top of the gentle hills, the Basilica of Don Bosco, and the Alps in the distance.
Primeglio is part of the municipality of Passerano Marmorito in the province of Asti, the region of Piedmont in Italy.
---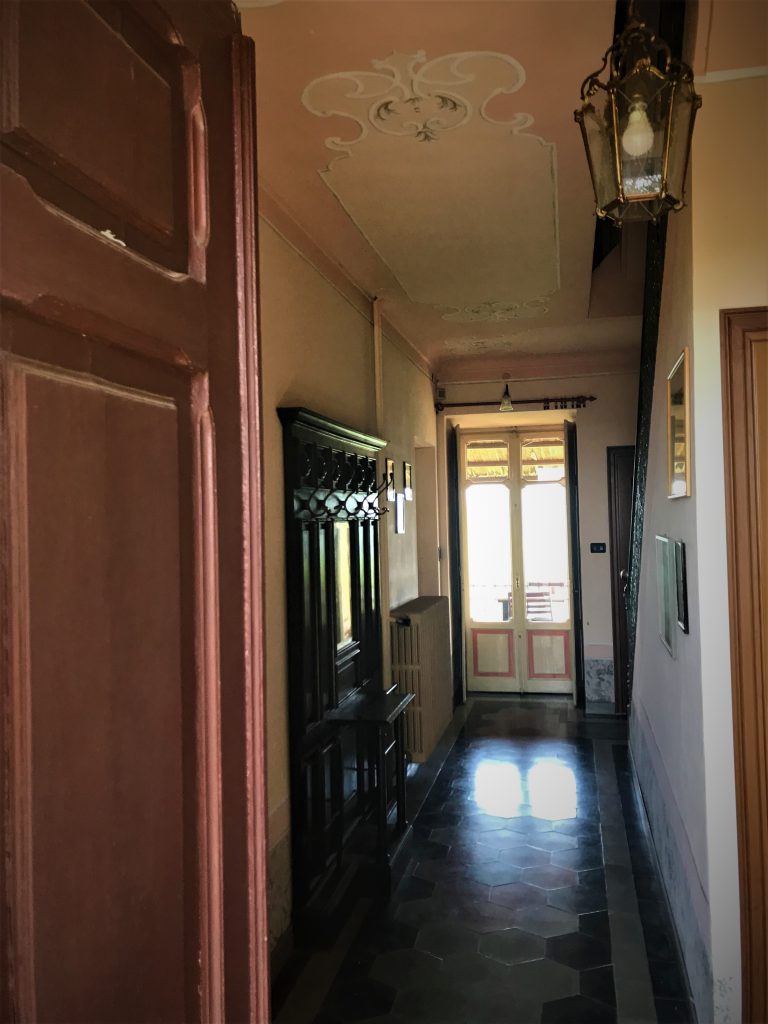 ---